With a quick double Toyota Gazoo Racing travels to this year's 24-hour race on the Nürburgring Nordschleife (June 20-23, 2019): While the Toyota GR Supra celebrates its baptism of fire in long-distance classic, the Lexus LC once again takes the acid test in the green Hell.
The Nürburgring's Nordschleife is arguably the world's most demanding racetrack: 300 meters of altitude difference and more than 170 corners mean everything is required of drivers and vehicles - especially if you're on the road around the clock. In addition, there is the typical, often changeable Eifel weather, which also varies on the 25 kilometer round. However, Toyota Gazoo Racing is not deterred by this: since 2007, the team has been competing in the endurance classic, which embodies the company's philosophy of "always making better cars" like no other competition. The team is made up of its own employees, who compete and grow in such a demanding environment and bring their experience to further vehicle development. The race cars will also be used to test parts and advanced technologies for future road vehicles.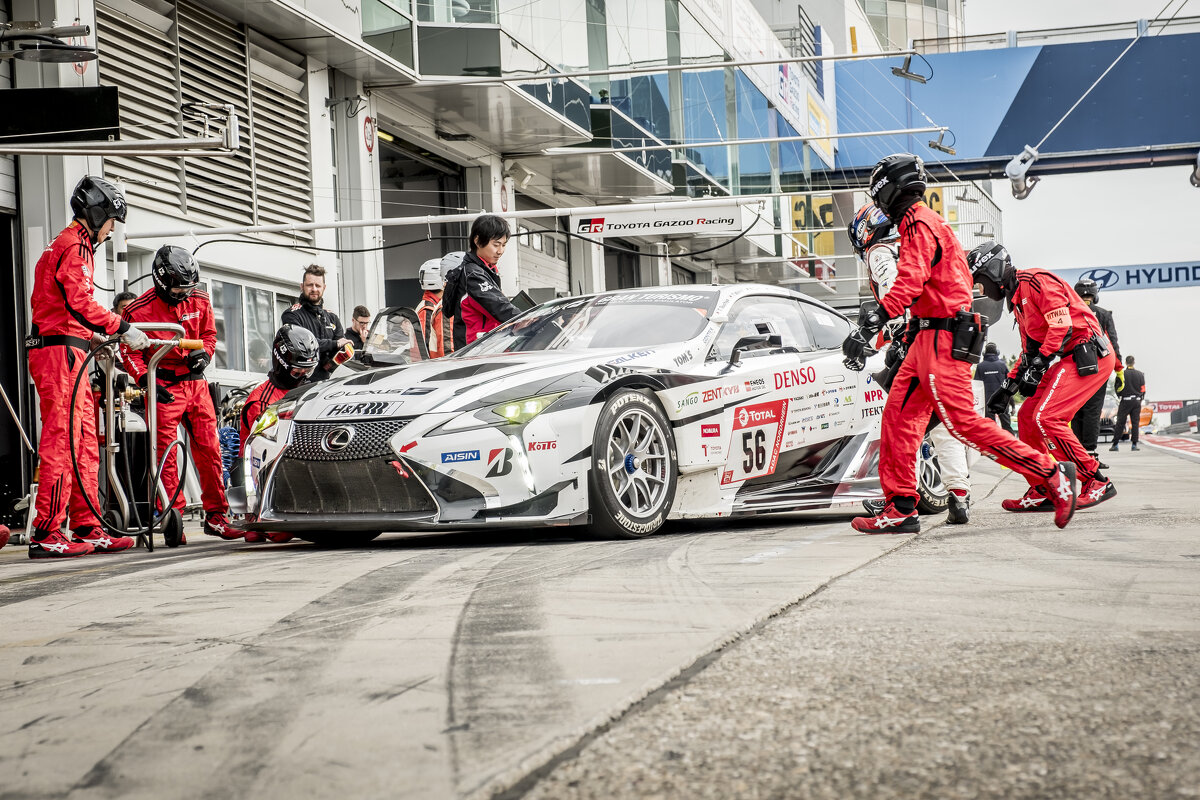 At its debut in 2018, the Lexus LC reached the minimum target: The fast coupe saw the checkered black and white checkered flag and finished the race. Following numerous tests, the next step will follow this year: Piloted by Takeshi Tsuchiya, Naoya Gamo, Takamitsu Matsui and Yuichi Nakayama, the # 56 Lexus LC will join the SP-PRO class.
" We did a lot of testing, 3,000 kilometers in Japan and another 3,000 kilometers after arriving at the Nürburgring, " said Lexus LC chief mechanic Toshiyuki Sekiya. " The Nürburgring presented us with problems every time we drove, and the drivers, engineers and mechanics kept coming together to make improvements. I have the feeling that both the car and the people have grown significantly in this task. "

The Toyota GR Supra # 90 debut as the second race car of Toyota GAZOO Racing: After the super sports car already had first experiences in the green hell during the VLN endurance championship , Masahiro Sasaki, Uwe Kleen, Herwig Daenens and Hisashi Yabuki start in the endurance classic in the SP8T class. For this purpose, the vehicle was specifically improved again.
" It's not easy to finish a race at the Nürburgring if it only takes four or six hours. I do not want to think about what can happen in a 24-hour race, "said GR Supra chief mechanic Hideyuki Tanaka. " We will work together as a closed team to finish the race successfully. I hope everyone will enthusiastically cheer us on. "