When buying online can be known to save money on many products - auto parts are here in principle no exception dar. However, especially with very significant cost advantages also bring some mistrust: For very cheap brand parts especially in the tuning segment can be counterfeits; Cheap no-name products from China can usually be just as inferior in quality.
Not infrequently also buy well-known tuner parts selbiger quality low and can be gilded with a few modifications and their branding.
Be careful when buying spare parts: unserious dealer on the move
The prerequisites for the sale of spare parts are in principle very low: An account with major online auction houses or trading platforms such as classifieds is basically completely sufficient to sell spare parts. Unfortunately, this is also benefited by less reputable providers who sell inferior products.
This year, a number of new DEFI displays and accessories have been purchased, which have turned out to be copies from China.
If you buy here from an unknown source, you often end up paying for it: When changing the clutch, for example, the workload is great, bore holes on the manifold do not fit on the bolt of the engine head or turbocharger have a bearing clearance beyond good and evil. At the latest with injectors one should do without purchases from the Far East. If you want to save some euros on this or similar parts, you have not had to pay much later with a lot of training.
After Market parts perfectly forged: many plagiarisms not visually recognizable
Of course, this raises the question of how to counterfeit the customer as a customer. That's not easy even for professionals. If one does not have an original part to compare, possible differences are likely to go unnoticed. Even with a corresponding spare part of original origin differences are not always make out - the counterfeiters in China or Eastern Europe dominate their craft now quite well. Of course, this only applies to the appearance, because processing and material quality must be reduced considerably. A tie rod end that has not been properly hardened will wear out quickly, shock absorbers will leak after a short time and brake discs may even crack - which is a pity, because a Toyota is usually known for its reliability. Many components in the vehicle are subjected to high thermal and mechanical loads, which partly justifies the prices of the original manufacturers. Too much savings must therefore arouse suspicion.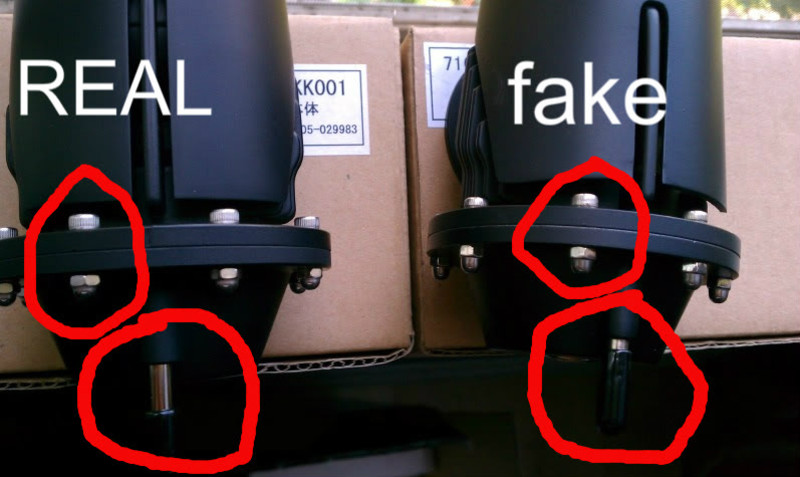 Order at known online retailers
It looks different when Verscheileilen. An air or oil filter does not necessarily have to be an original Toyota. So there are even better parts from other manufacturers, such as a MAN oil filter for the Land Rover. Tested this brought even more oil flow, as the original and even the TRD oil filter.
For air filters of course there is the well-known K & N, which even fits PlugNPlay in the air filter box of the A80.
For other parts, not only can it be expensive, but it can be really dangerous if low quality is delivered: Brake discs and brake pads should only be installed if the source is clear. While some discs and pads are subject to high levels of dust, even the combination of HAWK pads and original discs has been proven in the community.
A real bargain you can do with one or the other sensors. While an original water temperature sensor at Toyota costs about 90 euros, you get a similar but just as good at parts accessories shop for 13 euros.
Of course, when it comes to the topic of Supra, it is aggravating that there are fewer and fewer parts and so many spare parts can only be obtained from the dealer. The now higher prices such as for the glass headlights, we know.
Traders like Wesels & Müller, PV Automotive or more in the north are represented throughout Germany and with their own shop. For example, Matthies is worth a local visit. Meanwhile, there are also many large online portals for spare parts, which can be ordered from the comfort of your own home. At German online car parts dealers like Autoteile-Markt.de can benefit on the one hand, the benefits of online shopping for themselves, and on the other hand, be sure that you get high quality replacement parts.